On Monday, July 24th, Mayor James Barberio promoted Brian Dowd from the rank of Lieutenant to the rank of Captain during a ceremony at Town Hall.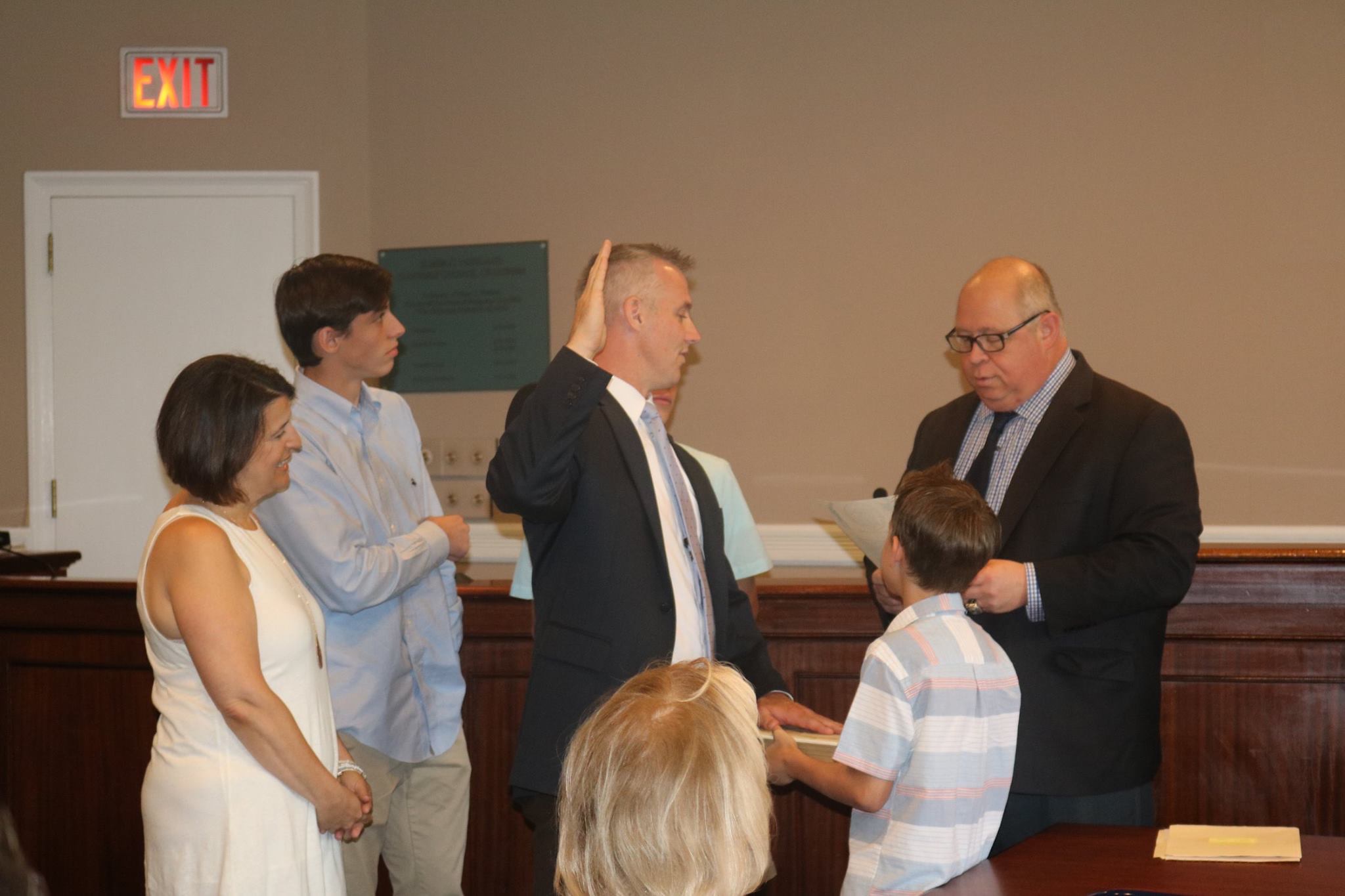 Captain Dowd is a Parsippany native, who has been an officer in town for 19 years. He holds a Bachelor's degree from Seton Hall in Administration of Justice and is also a graduate of the NJ State Association of Chiefs of Police Command and Leadership Program.
He has received multiple awards and accommodations throughout his career, which include multiple Life Saving Awards, Exceptional Duty Awards, and Command Citations. He previously served in the Patrol Division and Investigative Division. While in the Investigative Division he was the Youth Services Section Commander, where he supervised the Juvenile Detectives/School Resource Officers and oversaw the Police Explorers program reinstituted by Mayor Barberio.
His new assignment will be commanding the Support Services Division where he will continue to also serve as the Director of School Security.