The Boy Scouts of America has grown to become a vital source in the development of our youth through its many programs which encourage leadership, responsibility and community service. Every time a scout reaches the rank of Eagle Scout, that is something very special. I always make it a priority to attend these ceremonies on behalf of the Eagle Scouts because they are so in tuned to the community and have worked hard to accomplish amazing things.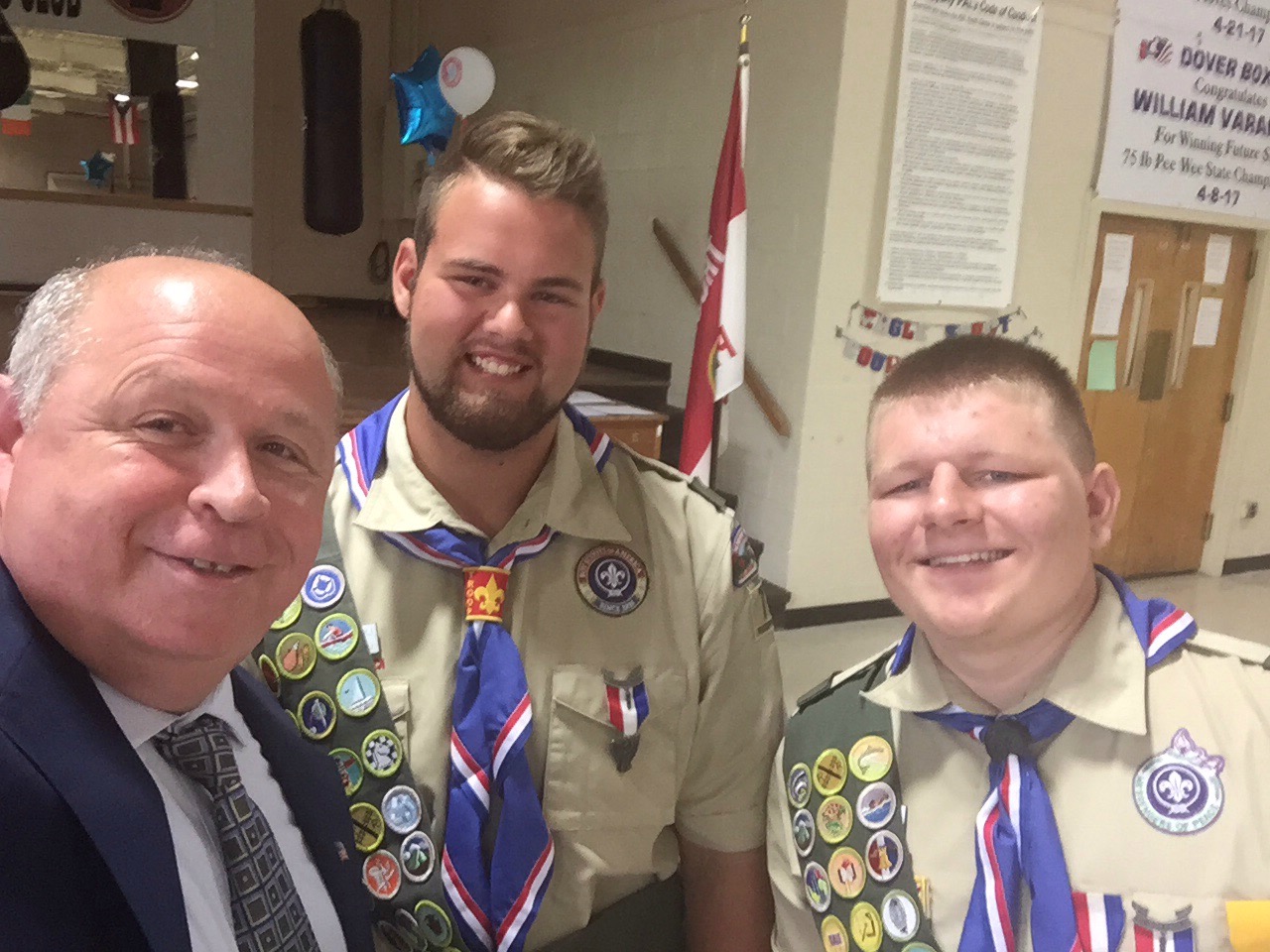 On July 8, two brothers, Neil Crinigan Uricoli and Thomas Brennan Goetchkes, Troop 72, shared the limelight as they both joined the rank of Eagle Scout together. Neil's project consisted of refurbishing and beautifying the Morris Catholic High School Veterans Memorial site. He installed new park benches and added plantings that transformed the area into a place where the public could seek comfort and reflection.
The project that Thomas completed involved mapping out and measuring the trails of Parsippany's own Veterans Memorial Park. He also constructed a wooden kiosk containing a color-coded map of the trails and a Community Message Board. Thomas' project was much needed in the popular park and was a great help to the Parks & Forestry Department.
These  young men are to be congratulated for their perseverance, responsibility and maturity. They have made Parsippany proud!