If ever there is a story to teach us never to give up on our dreams, PHHS graduate and former football captain Billy Taylor's is it. Billy was a late addition this month to the Rutger's football training camp. But when he took to the field, Billy landed a starter spot as long snapper for Friday's game over the team's veteran starter.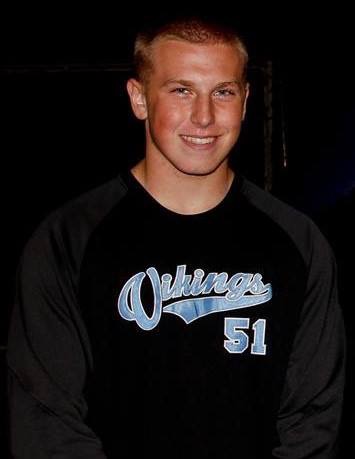 Not sure at first what role Taylor was going play with the team, PHHS football coach David Albano said his former PHHS captain kept himself prepared and was ready to hit the field when he got that August call. Taylor was heading on vacation at the time of the call and immediately seized the opportunity and reported to training camp, added Coach Albano.
Once at training camp, Taylor gave it his all — capturing the immediate attention of Rutger's coaches. When it was said and done, the freshman walk-on from Parsippany will be tomorrow's starter long snapper spot against Big Ten team Washington Huskies. As a result, Rutger's three-year scholarship long snapper and his backup will both be on the sidelines.
Coach Albano recalled Taylor worked extremely hard to be a Division I long snapper with his father taking him all him all over the country before August's opportunity presented itself.
Taylor was the second new player on the 105-men roster in training camp who debuted during week two of training camp.
Parsippany will be watching Billy as your play a critical role as starter tomorrow night against one of the best teams in college football. Here's to Parsippany Pride; we are so proud of Billy, the Taylor family, Coach Albano and your PHHS teammates whom you led.